Marketing & Customer Analytics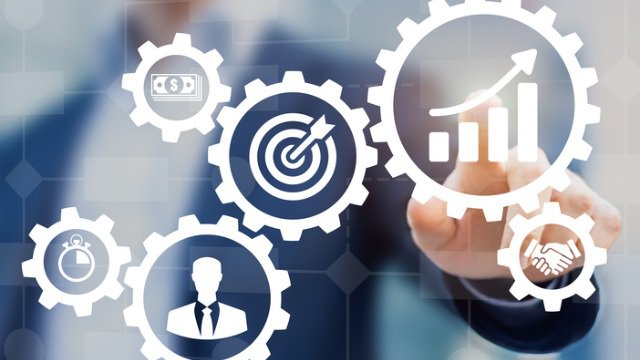 Leading businesses today can no longer rely on their large size, past experiences, or speed to innovation and market as factors for success. Business agility is increasingly a key determinant. Organizations must develop their ability to anticipate continually and swiftly respond to evolving consumer wants and needs.
The menu of choices is expanding. Channels for consumption are fragmenting. Consumer data is skyrocketing. And meanwhile, the marketing accountability bar is rising steadily. Therefore, marketing organizations undergo a significant transformation to target customers more effectively and engage them through fluid omni-channel interactions.
Cresco's Agile Marketing Analytics Platform is an enormously powerful marketing tool, allowing you not only to analyze your current activity but also to optimize your future operations.
By simulating potential marketing plans against a variety of constraints and budget allocations, you get a window on the likely outcomes of future activity. So, when you come to implement a plan, you know it has already undergone testing to increase your chances of getting the best possible results. Our platform turns the complex data of competing variables into clear, actionable recommendations, delivered through a rich, simple interface. And in the process, it transforms the success of your marketing.
More than 85 percent of companies that report extensive use of customer analytics (in terms of IT, analytics, and its execution) claim their company achieves a significant value contribution from customer analytics. This compares with around 20 percent of low users of the function, and some 30 percent of moderate users—suggesting that companies start to reap substantial benefit from customer analytics only when they achieve excellence, i.e., when their function can be considered state of the art.
Understanding consumers is the key to long term engagement, loyalty, and profitability. The increasing number of channels that consumers can interact with makes an explosion of data for deriving customer insights and effective marketing. The integration of this multichannel data has become increasingly complex, leaving many marketers overwhelmed and unable to obtain meaningful insights.
Backed by experts in analytics, information management, business intelligence, and research, Cresco's data and analytic solutions team excel at processing mass amounts of data to enable our customers to gain business insights across the customer lifecycle. Starting from customer acquisition and going on to customer retention and engagement.
Our dedicated team help grow our customers' analytical understanding of their consumers through a multi-stage engagement model, in whatever stage of analytical maturity they are in. We work with customers to create proof of concepts to help set the stage for fundamental data trends, KPI identification, data visualization, and dashboards. As strategic needs grow, we move into advanced analytics such as segmentation, modeling, and advanced data visualization.
A critical success factor is to examine customer analytics holistically, including IT, analytics, and execution/organizational setup, and to improve on all dimensions pragmatically.
Business benefits
Gain a complete 360 degree view of your consumers
Ensure the right message goes to the right consumer at the right time through the right channel
Increase consumer loyalty and engagement
Understand public sentiment and buzz about the brand and compare with competition
Find additional revenue streams through integration of existing data sources