Risk Management & Fraud Detection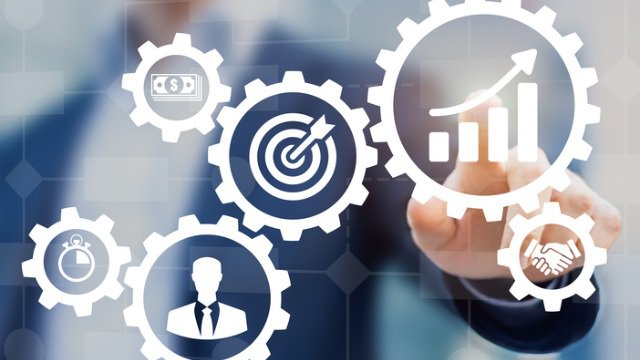 Having a reputation for integrity is crucial to safeguarding market confidence and public trust. Unfortunately, fraud and misconduct can seriously undermine such efforts, exposing an organization to legal, regulatory, or reputational damage. That is why experienced business leaders work to ensure that they have practical approaches to mitigating these risks. Having these procedures is especially important in an environment marked by intense scrutiny and rising enforcement.
A majority of the organizations surveyed report having experienced fraud in the recent past. All organizations, irrespective of size and sector of operations, face fraud risks. It is a significant concern that can have a devastating impact on an organization's bottom line, reputation, and even its continuity. Another notable observation is that survey respondents cite a fraud prevention environment as a critical factor in combating fraud risk. This implies that fraud risks can be mitigated if the appropriate fraud risk management framework is implemented.
"To think, we know and understand all risks around us is misleading, to think we can manage all of them, if they hit us, is an illusion, and to turn a blind eye to them is sheer foolishness."
Cresco's Fraud Risk Management services aim to help clients prevent, detect, and respond to fraud and misconduct risks. We do this by working with our clients to design, implement, and evaluate ethics and compliance programs and related antifraud programs and controls. Each project we undertake is as distinct as the clients we serve and gear towards balancing risk and power to achieve performance with integrity. We are accustomed to working with clients in various situations, mainly when the level of scrutiny is high, and the margin for error is low.
Whether you require an assessment of fraud and misconduct risks, the design of forensic data analysis tools, or an evaluation of your entire program, our services are intended to be targeted, scalable, and tailored to your needs.
The area of fraud risk management is increasingly attracting mainstream attention, as various stakeholders have begun to comprehend the adverse effects of uncontained risk. 58 percent of respondents to Deloitte's (UK/ LLP) 2012 report on 'The Internal Audit Fraud Challenge' said that the new regulatory environment had led them to an increased focus on fraud risk management, definitely a positive sign. A strong anti-fraud stance and proactive, comprehensive approach to combating fraud is now gradually becoming a pre-requisite, and any organization that fails to protect itself appropriately faces increased vulnerability to evasion.
We are accustomed to working with clients in a variety of situations, mainly when the level of scrutiny is high, and the margin for error is low. Examples include when:
Your company experiences a problem and you want to take steps to reduce the likelihood of recurrence
Your industry is under scrutiny and you need to assess that your programs and controls can meet stakeholder expectations
Your board requires demonstrating the performance of its fiduciary duty to evaluate periodically whether your compliance program is designed and operating effectively
Your internal audit or compliance functions would benefit from heightened levels of objectivity or specialization in assessing your program
Your employees and third-party agents are working in environments with added pressures and opportunities to commit fraud or other illegal acts to meet targets
Your budget owners need to identify and cut unnecessary costs associated with occupational theft, waste, and abuse
Your management team needs to detect fraud and misconduct risks when performing due diligence on acquisition targets or business partners
Your company needs to adopt more formalized governance mechanisms and antifraud controls as part of an initial public offering
A robust fraud risk management, thus, requires more than just ensuring an effective system of internal controls. It also requires clearly defined and implemented actions designed to reduce fraud risk and an ongoing assessment of the effectiveness of the organisation's approach to managing the business risk of fraud.
Fraud Detection For E-commerce Merchants
Our order fraud detection platform allows you to approve more orders and minimize false declines without negatively affecting conversions.
End-to-end order fraud detection for online merchants
Order fraud detection
Separate fraudsters from legitimate customers by analyzing every action a user takes and increase acceptance rates with confidence.
Advertising fraud detection
Direct your future ad spend away from bots and toward real customers by evaluating traffic from advertising campaigns.
Site performance monitoring
Set alerts for website performance problems and unexpected downtime so you can handle issues before they affect your customers.
"Lack of effective corporate governance seriously undermines any fraud risk management program. The only meticulous and ongoing effort by an organization can protect itself against significant acts of fraud."