Manage critical assets and prevent failure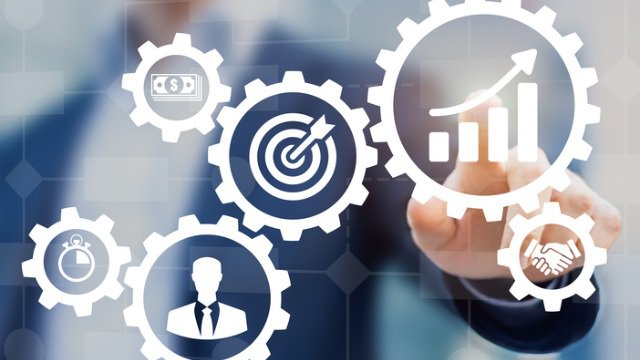 Fixed asset tracking can be a combination of desktop software, barcode scanners, barcode labels, and mobile devices, which helps streamline the monitoring of fixed assets such as equipment, items, tools, etc. acquisition to their dispose of.
Barcodes are the solution to fixed asset tracking excellently; barcodes are standard for data collection and monitoring of assets, labeling each asset with a unique bar code identifier so that they can be recognized and tracked individually.
These barcodes include information that is critical to business (project name, asset category, etc.). Barcode scanners read each barcode allowing the organization to count their fixed assets more quickly and accurately without human error.
Effective fixed asset tracking is vital for efficient location monitoring, inventory counts, and oversight of maintenance, asset condition, and depreciation for the high value of fixed business assets.
Asset management is crucial for the compliance and managing the bottom line, at the same time it becomes extraordinarily complex for organizations with multiple locations, fleets, field service workers, or other complex asset situations.
Fixed asset tracking is essential for your organization, for its foundation and compliance, you will be responsible for locating and replacing the lost or missing of the physical assets, as well as for those that have come to an end of their lifecycle.
IT devices like computers, printers, copiers, and fax machines are more examples of fixed assets that focus on every organization. Accurate tracking of fixed IT assets is as important as sourcing them. From hardware to software, desktop to mobile, you should keep track of every fixed asset you own.
Fixed Asset Tracking should not be unknown to you if you are already running a business. But if you are new in the business world indulged with any industry, it doesn't matter then, you should know about fixed asset tracking. Be ready to "manage & track" and not to lose in the market game. The use of Fixed Asset Tracking software would help a lot to tackle the greedy situations of the competitors.
Thanks to mobile and cloud technology, they now have a solution for asset tracking as well. Technology to track the assets does exist.
Nowadays, work is done with a significant percentage of less staff to take on a higher volume of work that also without adding headcount.
There are numerous benefits of fixed asset tracking system; some of them are:
Enhance Asset Performance
Asset managers must minimize risks and maximize performance while managing costs and resources for both fixed and moving assets. Innovative managers use smart maps and dashboards to achieve a holistic view of their assets. Location intelligence enhances day-to-day operations, such as inspections, maintenance, and investment planning.
See Performance Others Can't
When managers use smart maps and visualizations to perform asset tracking and analysis, they help their organizations reduce errors, save time, and make informed data-driven decisions. Asset tracking is used to track down your fixed assets using several techniques and methods, including barcode, RFID, NFC tags, etc.
Asset tracking software solves several business challenges, with its framework allowing the organizations to become more efficient and boost their bottom line by making the best use of existing resources and achieving the appropriate results.