Retail pricing is risky business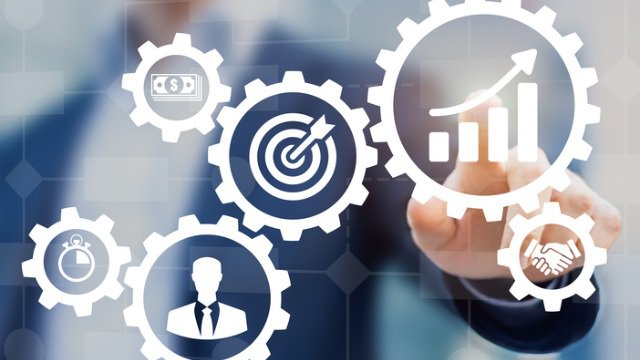 Price products too high, and customers are happy to take their money elsewhere. Price too low, and the product loses its value and struggles with brand degradation. It can be tough to find the sweet spot between padding the bottom line and enticing consumers to purchase your product. Retailers that have found middle ground are using automated pricing intelligence, paired with a competitive strategy.
Pricing intelligence consists of tracking, monitoring, and analyzing pricing data to understand the market and make educated pricing changes at speed and scale. Because product pricing often changes, retailers need to monitor their relative price position continually and incorporate changes within a dynamic strategy. However, this doesn't mean lowering the price just because a competitor does.
In today's online-first era, shoppers easily compare prices across several E-commerce websites and often buy from the lowest-priced retailer. In fact, 'price' consistently ranks as the most influential factor in 'consumer' purchasing decisions across merchandise categories.
We have designed our pricing intelligence solution to give you accurate, timely, and actionable insights on the pricing of thousands of products across any number of competitors – as frequently as you need it.



Act on price improvement opportunities
Analyze how the pricing of your products compares to that of the same products as your competitors.
Tweak product prices that are either too low or too high.
Drive efficient pricing across thousands of products to maximize revenues and margins.
Build the desired price perception among shoppers
Maintain a strong competitive price position for all your products across various product-types, categories, and brands.
Identify and act on areas where your competitive price position can be optimized to trigger more sales or drive the desired price perception.
Drill down to observe detailed pricing insights on product categories of interest against specific competitors.
Granular insights that help you act with precision and speed
Match products across any number of competitor websites at a massive scale
Refresh your data as often as you'd like to receive up-to-date information
Receive timely price change alerts and notifications so you can react swiftly
Integrate seamlessly with internal pricing systems through APIs
Analyze historical competitive pricing trends
Gain an in-depth view into your competitor's pricing strategies over any period of time to anticipate price movements.
Break down your analysis along multiple dimensions like category, product type, brand, or even individual products
Track and react quickly to aggressive price movements by competitors to ensure you don't lose out on market share.



Derive product-level insights and recommendations
Acquire actionable competitive insights and business recommendations, even for specific products in your assortment.
Combine stock status information with competitive pricing insights to make smarter and aggressive pricing decisions
Monitor the historical price movement of high-priority products relative to your competitors.
We're geared to make your life simpler
Personalized visualizations and dashboards: only see what you care about
Currency normalization: analyze pricing across international websites
Customized reports and analyzes: our customer success team of domain experts are always happy to help!