A high-performing workforce starts with the right tools.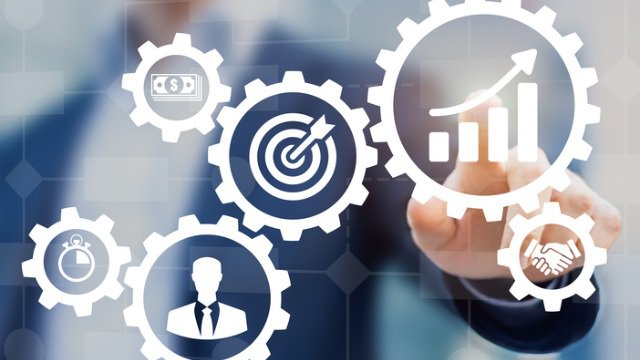 Workforce management (WFM) is the process of strategically optimizing the productivity of employees to ensure that all resources are in the right place at the right time. Typically, a workforce management strategy includes scheduling, forecasting, skills management, timekeeping and attendance, intraday management, and employee empowerment. Complexity increases with the need to ensure that customer service supports omnichannel customer engagement.
Workforce management makes sure that employees with the necessary skills are available to meet job requirements. The concept of workforce management is similar to workforce optimization and workforce planning.
How does workforce management work? 
According to the definition, Workforce Management (WFM) is a set of processes meant to maximize organizational performance levels and competency.
This set of processes involves all activities meant to build and maintain a productive workforce – as such, and they include the following:
Real-time data collection🗄️ – i.e. collecting workforce stats about performance management.
Field service management (FSM) 🚗 – i.e. managing the company resources currently located at the client's property (e.g. vehicles, dispatchers, inventory…).
Human resources management (HRM) 👩 – i.e. managing the people employed or involved in an organization or company.
Training management (TM) 👩‍🏫 – i.e. carrying out employee training within an organization or company.
Performance management (PM) 📈 – i.e. making sure employee activities and their outputs meet the company or organization goals.
Recruiting efforts 🤝 – i.e. reaching out, shortlisting, and then selecting candidates suitable for job positions in a company or organization.
Budgeting efforts 💲 – i.e. planning and using the company's monetary resources for external or internal projects.
Forecasting ⛅ – i.e. predicting the future outcomes of current work.
Scheduling 📅 – i.e. planning, controlling, and optimizing work in a company or organization.
Carrying out the analytics 📊 – i.e. analyzing the current situation in a business or company and then providing recommendations on how to make improvements in the future.
Workforce management is applicable to different types of businesses, companies, and organizations – however, it is often tied to work in a contact/call center.
Workforce management is essential within a company or organization due to its advantages – in gist, it helps you deal with all the critical details your business needs:
It makes sure you get the right people to do the right tasks at the right time and in the right place. As a result, you'll likely see an increase in profits and productivity within your company or organization.
It helps you analyze the current situation in your company. As a result, you'll be able to maximize resources, and lower labor costs, all without lowering the quality of the work.
It helps you stay compliant with national, local, and union laws. As a result, you'll keep your business fully operational and legal.
It allows people to provide services with the knowledge of how they can perform their work faster. As a result, you'll increase your customer satisfaction.
As the ultimate result, you'll likely help your company grow in productivity and also enhance your professional reputation.