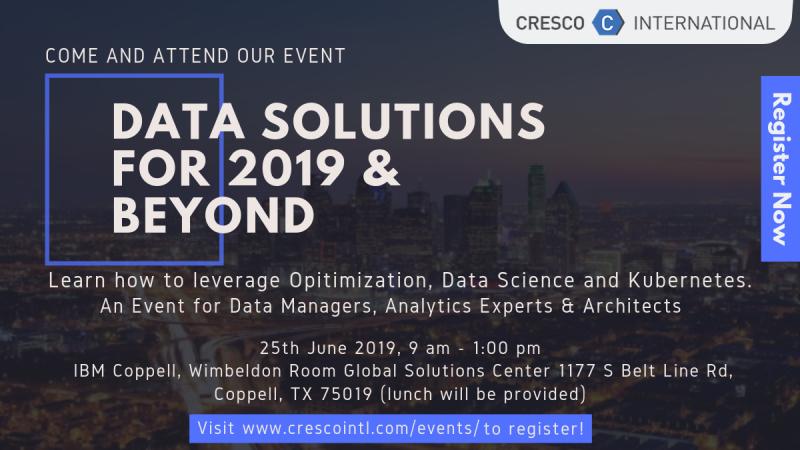 Data Solutions for 2019 and Beyond
Learn how to leverage Optimization, Data Science and Kubernetes
An event for Data Managers, Analytics Experts & Architects
Here is a brief outline for the event:
1. Platform Introduction
2. Data Virtualization (including hands on)
3. ETL Data Stage function (including hands on)
4. Data Science Community Function (notebook & content search)
5. SPSS, Modeler & Notebook on hands
6. Watson Machine Learning Deployment
7. Open Scale Monitoring
8. Governance
9. Discussion & Take Away
Register Today!
Speakers
Kenny Mobley

Vice President of Services

Kenny Mobley is a technology leader who helps organizations align their technology/business cultures and strategies. Through his 24 years of experience, he has helped Fortune 20, mid-sized, and start-up organizations to introduce data-driven business practices, increase organizational efficiency, optimize their processes, and implement new technology solutions.

Sanjeev Datta

CEO

Sanjeev has spent the last two decades consulting companies in technology and strategy around analytics and enterprise architecture. He has helped companies with data strategy, data governance, analytics & Data Science. He has led teams to deliver excellence for clients from strategy to implementation. His career began as a consultant working closely with technology which has allowed him to understand clients' needs and the importance of generating ROI for continued business and partnerships.