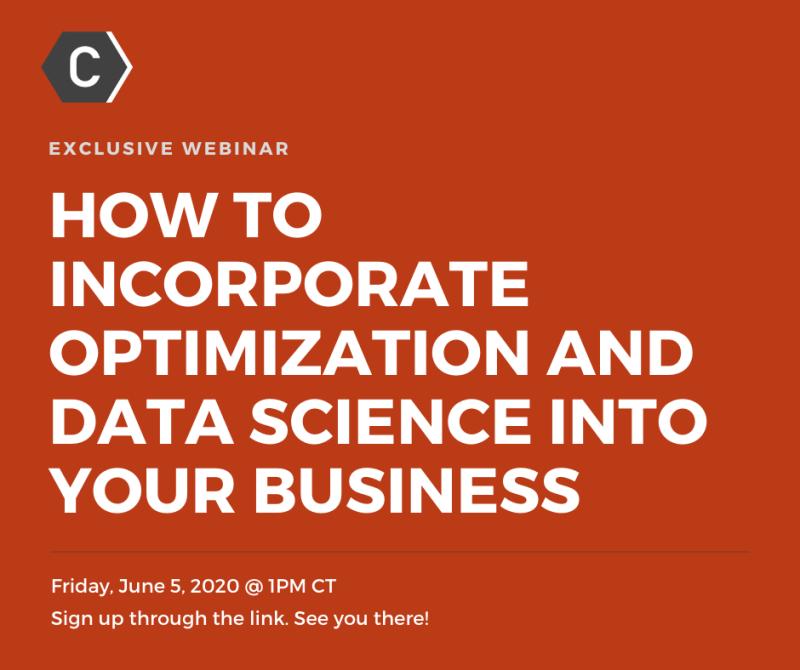 How to Incorporate Optimization and Data Science into Your Business
Join us for our exclusive webinar tomorrow at 1 PM CT on how to incorporate optimization and data science into your business! Sanjeev Datta and Ryan(Haoming) Tian will be presenting. You won't want to miss this! We're raffling off 2 Starbucks gift cards for attendees!!
Speakers
Sanjeev Datta

CEO

Sanjeev has spent the last two decades consulting companies in technology and strategy around analytics and enterprise architecture. He has helped companies with data strategy, data governance, analytics & Data Science. He has led teams to deliver excellence for clients from strategy to implementation. His career began as a consultant working closely with technology which has allowed him to understand clients' needs and the importance of generating ROI for continued business and partnerships.